---
Who are HappyCrap


We are Brian "MudCat" McAuley, Eric "Baloo" Josling and George "Chil" Tierney.

We are a "pseudo-Celtic garage band". That's as close to a genre as we can come up with. We love doing gigs, parties and host regular jam sessions.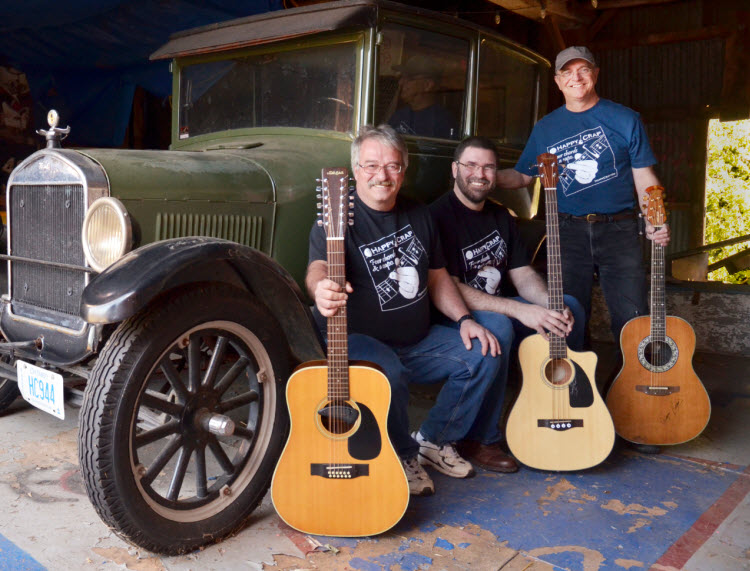 We are also a collection of dozens of other musicians who get together to share songs... new, old and originals.
At it's heart, HappyCrap has always been whoever we can bring together to play our collection of four-chord songs whether it's on-stage, in our livingrooms or around a camp fire.
And if you really want to be a Crapper... make sure you have a capo handy at all times.
Our tent flap is always open,


Four Chords and a Capo
NOW AVAILABLE! 12 awesome original tunes + a bonus track! Contact us for your copy.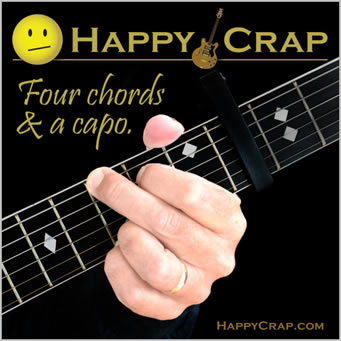 Resurection and Reunion
The story of the restoration, resurection and reunion of Wayne Rostad's 1979 Ovation 1651.
The reunion in Ottawa, September 12, 2015
Watch it on YouTube.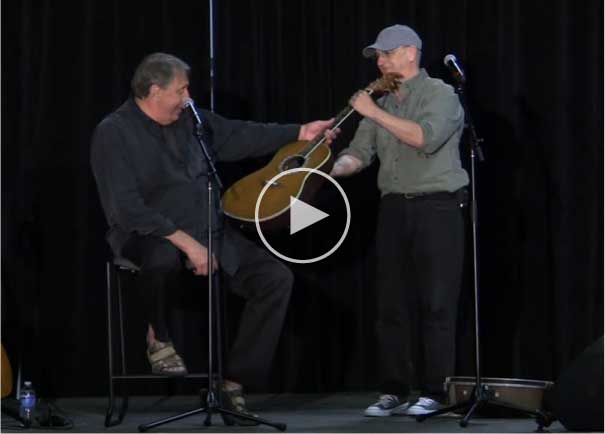 Regional Contact with Joel Haslam
Watch the CTV story.